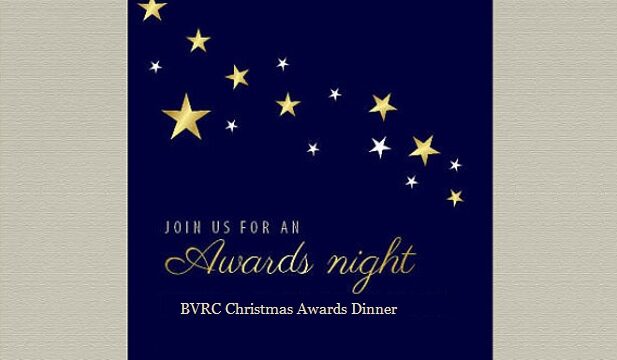 BVRC 2023 Annual Awards
The end of the year is coming before we know it, and with it comes our annual December Christmas and Awards Banquet. At this banquet our club takes the time to recognize, award, and celebrate those in the club whose contributions have stood out during the year.
This year, the BVRC Board of Directors has worked to establish a transparent process to identify potential award recipients. All members in good standing, except the current Board of Directors, are eligible for the five awards presented annually.
Your input will help guide the Board to identify those who are most deserving of recognition. Please consider sending your recommendations to the Board using the format outlined in bold below so that the Board may select the most deserving members for each annual award. These awards include:
Rookie of the Year – This award is for the member who has been licensed during the past three years and who has demonstrated outstanding growth in operating excellence, club participation and operating achievements.
Volunteer of the Year – This award is for a member who has taken the BVRC's culture of helping our club and club members to a high level through his/her volunteer efforts to support club activities, club operations, club nets and club meetings.
Presenter of the Year – This award goes to the club meeting presenter whose presentation was most impactful, interesting, timely, and professional presented.
Elmer of the Year – This award goes to the member whose efforts to support club operations as well as new and experienced member requests for assistance, in the most impactful way possible through both the level support and the number of times they have supported the club and members with operating skill assistance, equipment assistance and operational trouble shooting support.
Ham of the Year – This award goes to the club member who has demonstrated the highest all-around level of operational skill, high level of outstanding support to the club operations and activities, and the highest level of outstanding and willing support and assistance to the members in need of assistance. This award reflects being a BVRC member at the highest level of excellence.
Special Service Award(s) – As applicable – This award is given on occasion, as applicable, to an amateur radio operator in our region, whether a BVRC club member or not, who has served the amateur community throughout the region with the highest level of service and skill that warrants special recognition by BVRC on behalf of the area amateur community.
Please send your recommendations for individuals for any or all of these awards for 2023 to danahillBVRC@gmail.com. All recommendations must include a statement of rationale of 30 words or less for the recommendation to be considered. All recommendations must be submitted by SEPTEMBER 20, 2023.