147.255 MHz, +600 KHz offset with a PL tone of 162.2
Bella Vista hams have provided NW Arkansas and SW Missouri with reliable repeater service for over 30 years. Our repeater has had several callsigns, but is now identified as N5BVA.

The BVRC 147.255 repeater uses an ICOM FR-3000 with duplexer and a DB-224E. Our antenna is at the ~120 foot level of the hilltop tower across from the Jane Walmart on Highway 71. (courtesy of K5SRS Thanks Mike!). We would appreciate signal reports, both on-air and via Email. Enjoy!

The repeater was originally put on the air by the Bella Vista Repeater Group around 1990, reflecting the desire to have an independent repeater. In the fall of 2014, the club was renamed the Bella Vista Radio Club, reflecting broader multi-band and mode interests among our group. Check out more club HISTORY here.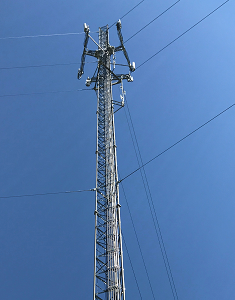 In 2016, a DJI Phantom drone owned and piloted by Darren Davis of the Benton County Flying Tigers R/C Club was instrumental in assisting with identifying storm damage to the repeater.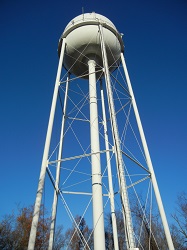 Coordinates: 36°30.29′ N 94°16.88′ W, locator: EM26UM61FD – show map