Ham Radio
License Testing Info
The Bella Vista Radio Club is offering VE license testing through the ARRL VEC.

Classroom instruction is returning!
Saturday and Sunday August 20th and 21st. Two days only, with the license test on Sunday.
We are planning on having the class in the 'small' classroom, and have the grading/processing setup in the gym. That way, when a candidate is ready to submit their answer sheet, they can leave the classroom and bring the sheet to us in the gym, thus eliminating "chatter" and distraction whereas if we were set-up in the back of the classroom.
This will be at our Monthly meeting location:
Arkansas Law Enforcement Training Academy, 3424 S. Downum Rd. Springdale.
We now have TWO testing locations!
The Bella Vista Fire Department, Station #1 at 103 Towncenter in Bella Vista, AR. Tests are given at 1:00 p.m every 2nd Saturday. Fire Chief Steve Sims has graciously offered the use of their training room for our use going forward. The fire station is located next to Bella Vista City Hall at the intersection of W. Lancashire Blvd. and Bella Vista Way (US 71). The training room is large enough that social distancing should not be a problem. Here is a Google Map to the Fire Station #1.
The Shiloh Museum of Ozark History at 118 W. Johnson Avenue, Springdale, AR. Tests are given at 10:00 a.m. every 2nd Saturday. This will be in the General Store building. Here is a Google Map to the Shiloh Museum.
Here is the Club Flyer for our Ham Radio testing.
The Bella Vista Radio Club testing will be held on the 2nd Saturday of each month.
Each session will be held at 2:00 p.m. If there is a change in the date/time, it will be posted here.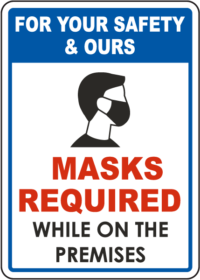 Please be aware of the COVID 19 virus and variants.
Here is our schedule for 2022
| | |
| --- | --- |
| June | 11 |
| July | 9 |
| Aug | 13 |
| Sep | 10 |
| Oct | 8 |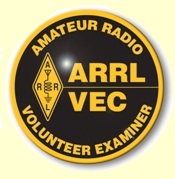 Please make sure to bring a Number 2 pencil and 2 forms of ID. Click HERE for more information.
If you are up grading your License, please bring any CSCEs that you have, a copy of your CSCEs and a copy of your License.
Bring copies that you can leave. We do not have a copy machine.
The test fee is $15.00 and we can accept cash or personal check/money order made payable to the "ARRL/VEC".
IMPORTANT: You will have to be registered in the FCC system and have your FRN (FCC Registration Number) already issued and ready to supply it to the Volunteer Examiners on the day you test. The FCC requires FRNs (FCC Registration Numbers) at the session. Social Security Numbers (SSNs) are not permitted on any exam documents.
To obtain your FRN, you will need to register in CORES (COmission REgistration System) and receive your FRN before sitting for your exam to ensure your new license is processed quickly and easily through the FCC's ULS (Universal Licensing System). To conduct business with the FCC, you must register through FCC CORES and be assigned an FRN. This number will be used to uniquely identify you in all transactions with the FCC.
To register in CORES and receive your FRN, click here. You will then be taken to the CORES login page. Click the "REGISTER" tab on the left and follow instructions from that point.
It's always good to study for your test! Fortunately there are several good websites that will help. The following links are just a few that will help you with your effort to get your Amateur Radio License and/or upgrade.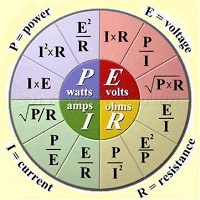 Contact us at our Club Email if you need any more information.

You can also visit these other fine organizations which provide testing in the NW Arkansas Area.
Rogers:Benton County Radio Operators.
Testing sessions , generally held on the 4th Saturday of the month.
Each session is at 3:00 p.m. at the Rogers Public Library, 711 S Dixieland Rd, Rogers, AR 72758.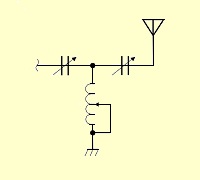 Springdale:The ARKAN Club.
Testing sessions, generally held on the first Monday of the month.
Each session is at 8:00 p.m. at the Springdale Firehouse #1, 417 Holcomb St. Springdale, AR 72764.
Springdale:Hogville Amateur Radio Club .
Testing sessions are held after the license class! See their web link for more info.
At the Springdale Firehouse #1, 417 Holcomb St. Springdale, AR 72764.
Joplin:Joplin Amateur Radio Club .
Testing sessions, generally held on the last Wednesday of the month.
Start at 6:30 p.m. the Joplin Public Library, 3rd and Main Street, Joplin, MO.
If your organization provides license testing, and you want to be included here, please send us a Club Email.