Info
Next Club Meeting is 7:00 p.m. Thursday, March 5th, 2020.
We will have a presentation by Denny Johnson, K5DCC.
" THE AMATEUR RADIO HOBBY WITH PURPOSE "
Touching on his DigiCommCafe Mighty Network

Next VE Test Session is 2:00 p.m. Saturday, March 14th, 2020.

We meet monthly for informative and entertaining programs and speakers, old-fashioned ham fellowship, periodic public service projects, and a lot more.  Come join a very diverse group of hams from throughout the 4-States involved in almost every aspect of the hobby.  We're the area's largest, regionally focused, amateur radio club.  And we have a place for you!
We meet on the first Thursday of every month at the Highland Christian Church, 1500 Forest Hills Blvd, (Hwy 279 North) in Bella Vista at 7:00 p.m.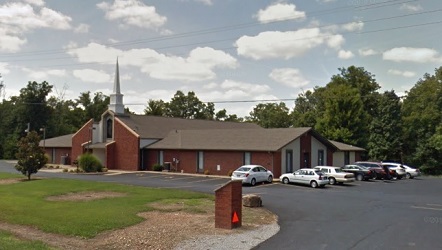 Our meetings are open to the public and you are cordially invited to attend.
You do not have to be a member to attend, however if you would like to join us, here is our Club Membership Application and Club Brochure.
We very much appreciate the church letting us meet here! Here is a Google Map to the Highland Christian Church.
Club Contact Info
Club Officers
President Tom Northfell – W5XNA Email
Vice President Don Banta – K5DB Email
Secretary Wayne Patton – K5UNX Email
Treasurer Marc Whittlesey – WØKYZ Email
Public Information Officer TBD
Technical Officer Tem Moore – N5KWL Email
Repeater Trustee Fred Lemley – K5QBX Email
Member at Large Glenn Kilpatrick – WB5L Email
Appointed Chair Persons
Membership Committee Ron Evans – K5XK Email
VE Testing Committee Don Cooper – KC7DC Email
Emergency Communications Committee Paul Blomgren – KC7DQY Email
Social Media Committee TBD
Newsletter Committee Don Banta – K5DB Email
Website Committee Glenn Kilpatrick – WB5L Email
Net Committee Chris Deibler – KG5SZQ Email