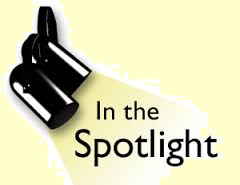 One of our newer BVRC members is Chuck Korzendorfer – KM5G who resides in Fayetteville with his XYL of all most 45 years, Louise. Chuck may be new to the Club, but he's far from a newbie in amateur radio. Along with just a few other hams in NW Arkansas, and the entire state for that matter, Chuck is the epitome of competitive operating and contesting. A finer CW operator, you won't find.
Chuck acquired his first (Novice) license in 1967 in Kingston, NY, with the callsign WN2ZPW.  That changed to WB2ZPW when he attained his General, and later his Advanced class license.  Later, he moved to California where he passed his Amateur Extra exam, and became KA6CPL.  When he moved to Arkansas in 1980, he acquired vanity callsign KM5G.  Chuck celebrates his 55th year this year as a ham.
Chuck is a CW operator extraordinaire. He has competed all over the map in various locales with different contests. He was one of the mainstream operators when the contest superstation in Harrison was in operation. He has savvy, quick thinking, and longevity at the rig, which are the key ingredients to making a 1st-Class contest operator.
We asked Chuck a few questions going deeper into his ham radio experience:
BVRC: What caused you to become interested in amateur radio?
KMG5: In Junior and Senior high school, radio always held an air of mystery about it to me. To be able to talk to someone in Russia or Europe was a big deal in those days, especially with meager antennas and radios that you had built from a kit (Hooray for Heathkit). A member of our church who worked for IBM knew a ham who became my elmer, WB2BIZ. There were three of us in high school that were licensed at roughly the same time; KM5G, W2XL, & K4HA. All three of us are still active today.
BVRC: What is your favorite side of ham radio and why?
KM5G: Right now, it is building antennas, and it is great when they really work! I have been fortunate to know Stan – K5GO, who is also a BVRC member and a real antenna expert. He has helped a lot with antenna design/build. My current station has a pair of short-boom tri-band yagis, a 40-meter rotatable dipole, & wire antennas for 80-160 meters.
I enjoy CW contesting. Besides the major radio contests, I try to be active in as many of the smaller DX type contests that are sponsored by IARU country members (Polish, French, Russian, etc.). I feel this is a good way to encourage overseas amateurs to participate in our ARRL/CQ magazine sponsored "big" DX contests. It is always a special thrill to work a DX station with antennas you have built & erected.
Also, I have come-around to Don – K5DB's passion for domestic QSO parties. For example, it is a real challenge to try & work every county in the California QSO party, but it is doable if they are all active. The two counties I missed last October in that QSO party were activated by "mobile rovers" who drove through those two counties….while I was sleeping.
BVRC: Tell us about some of your memorable radio experiences.
KM5G: Not any one thing, but being part of the team that helped build Stan and Kevin's K5GO/N5DX contest station Harrison, which we started on in 2000. It was different because I was exposed to "big" antenna projects & "big" station construction that was all new to me. It is one thing to look at large antennas/stations in a magazine or on a web site, but being a part of the construction team gives you a real understanding of the amount of work involved. And I mean A LOT OF WORK.
There were several "memorable" experiences during that time, some I would like to forget. One Saturday in August, N5DX & myself had to carry sections of Rohn 45G tower from a lower field up to the tower site. To get down to the field we had to wade through waist high weeds & brush. I remember spending most of the next day sitting in a bathtub full of bleach water trying to get some relief from the "chigger attack". By that time, I think N5DX was immune to those critters.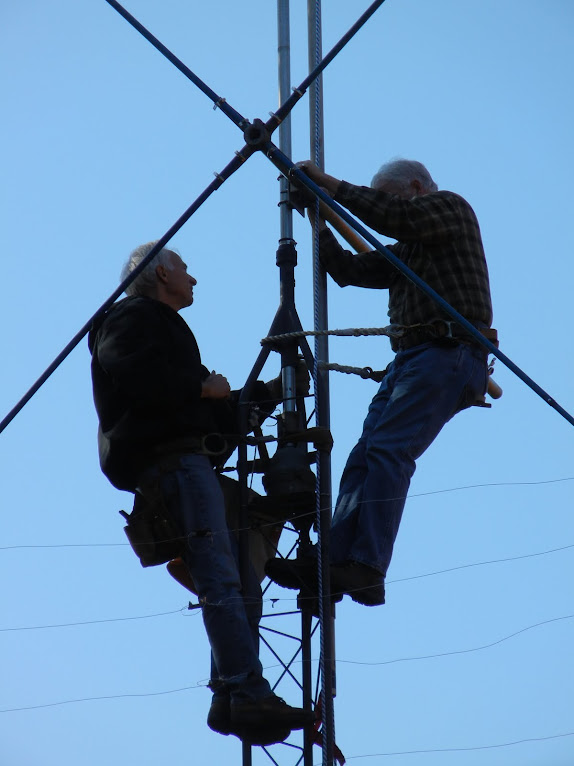 Aside from ham radio, Chuck is an avid cyclist and has shown-up at many past Field Days on his trusty 2-wheeler.
It is great to have you in the BVRC family, Chuck! Thanks for joining us and bringing all your valuable knowledge and experience with you.