Clara Orvin, KI5HTX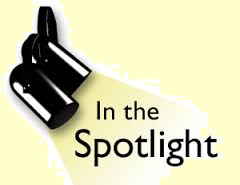 BVRC's Clara Orvin, KI5HTX, along with Jere Orvin, KI5FPD and Vinson Carter, K5VCA have alot to celebrate lately. Besides just recently passing the Amateur Radio Exams, Clara has recently moved into the BVRC Social Media Committee Chairperson position. Clara (and hopefully Dad) will try for the General class license at the August 8th testing session.
Jere (KI5FPD) and his brother-in-law Vinson (K5VCA) were licensed in July 2019 and joined the Bella Vista Radio club this past fall. Jere's daughter (Vinson's niece), Clara (KI5HTX), attended the October club meeting and Fred Kemmerer's high-altitude ballooning and ham radio presentation inspired Clara to get her license. She passed her Technician test and Vinson upgraded to General in January 2020.
Don (K5DB) welcomed Clara, Jere, and Vinson to his shack for the SSB Rookie Roundup in April and introduced them to contesting. The trio operated under the Razorback Contest Club – W5YO call and received 1st place in the multi-operator division. WOW! Clara made the National News with the ARRL's QST periodical, July 2020, page 80.
The three teamed up again using Vinson's call for Arkansas QSO Party in May with 269 QSOs, 63 multipliers, and 17,547 points to become the 2020 multi-operator – single transmitter champions.
They then participated in a small group Field Day along with Tom (W5XNA) and Don, running SSB and CW stations at Elm Springs City park. Don and Clara ran the CW station, with Clara getting good experience in making contacts at a much faster speed which is evident during Field Day. She did very well at the task. Jere, Vinson, Tom, and Clara ran the SSB station and fell just short of making 500 contacts. They absolutely enjoyed the fun and experience, with Tom and Don assisting.
Tom and Don have been instrumental in their encouragement to help Clara learn CW. She has taken courses through the Long Island CW Club and recently made her first CW contacts.
Vinson upgraded to Extra in June and Clara and Jere hope to take their General exams in the near future. They are very thankful to all those that have helped them over the past year and are excited to learn more about the hobby.
Editorial by Vinson Carter, K5VCA