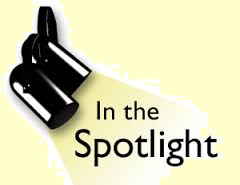 Kathy Bromley – WQ5T has been a ham for 22 years. Her original callsign was KD5KJQ which she was issued after passing her Technician exam. But that wasn't the end of the story…..she then passed her General and Amateur Extra exams, all within a month!!! She then acquired her current callsign under the vanity license program.
Kathy is married to one of the area's renown operators, Jay – W5JAY. When we asked her how she got involved with amateur radio, she related her story to us:
"Jay lived across the street from me. My husband died in 1997 and the following year, Jay and I started hanging out and became close friends. He was one of the event leaders for Arkie Con which was held in Fort Smith during the Fort Smith Hamfest. During Arkie Con, many people from all over the United States, Europe and Canada would attend and be in and out of Jay's house. Chuck Adams – K7QO happened to be one of those friends who asked if I wanted to become a ham….I am always one to take on a challenge, I have always thought I could do whatever I put my mind to so I said 'sure'! He sent me a CD on "Learning the Code". I did not mention this to Jay because I first wanted to see if I could do it or not. I listened to the CD as I traveled for work, and studied the questions online. I finally did ask Jay for a little help when it came to learning the numbers, punctuation marks, etc. At the next Arkie Con (April 2000) he talked me into taking the code test. Luckily, I passed. I went from no license at all to having my extra within a month. I actually got my extra before getting the paperwork for the technician. I used to be very good at memorization and since I had the questions I was able to pass all the test. The bad thing was that even though I knew the answers to the questions, I did not understand the answers. After 22 years I still feel like a novice."
We then asked Kathy what her favorite aspect of the hobby is, to which she replied, "That's easy… the people and the socialization. I like being around people. I also like to travel, so going to a ham fest is right up my alley especially if I already know a lot of the hams. It's like seeing old friends. I am the type that if I meet someone more than once I consider them my friend whether they consider me a friend or not. Since I have retired, I am spending more time on the air. My favorite mode is SSB but I am not so good at 'rag chewing' ".
Kathy says as far as a most memorable moment on the air, she doesn't have a single one. But as for a memorable radio related event off the air, she said one year while at FDIM (Four Days in May) QRP event, she made the mistake of giving suggestions on how to get registration to flow better. So the next year, she was put in charge of it which later led to her becoming vice-president of ARCI (Amateur Radio Club International). Kathy said, "I told the president I did not know the technical aspect of radio to feel confident to do that job, but he said he needed other skills I had to offer. I have met and become "friends" of so many important and influential people, and am very appreciative of that. – Remember, I am a people person."
Kathy ended-up marrying 'that guy across the street' (hi, hi). Kathy and Jay
celebrated their 21st wedding anniversary this past September. She told us they were married 11 days after 9/11 and that in itself is another story.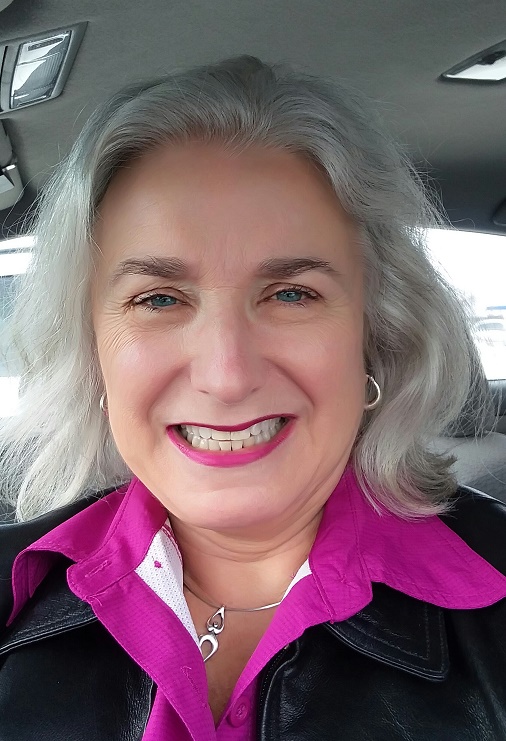 Kathy worked as a medical technologist for 40 years before retiring in 2021.
She said, "After retiring, I discovered that I like having a purpose for my day, so when my neighbor asked if I wanted to learn how to do upholstery (does this sound familiar?) I said 'sure' ! So my hobby/part-time job is doing upholstery. I really enjoy it because it is so different from the responsibilities I had from working in a laboratory. I still love to travel and being around family and friends, but that isn't something I can do all the time."
Kathy, of course, uses OM Jay's shack for her radio adventures and excitement. She told us, "All the gear is his, and most the time he is pretty good at sharing."
Kathy and Jay's station consists of is a 3-element yagi for the upper bands, and a fan dipole for 40 and 80 meters. Unfortunately, they don't have a 160 antenna. The amplifier is an Alpha 9500, and the radios are an Icom 7610, Apache Labs Annon 8000DLE, and Icom 705.
BVRC appreciates all the work and dedication that Kathy (and Jay) contribute to make our Club and hobby better. Kathy, we salute you and thanks!