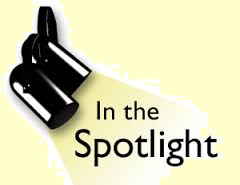 Mike joined BVRC in March of this year. Although Mike is one of our many newer Club members, he is not new to amateur radio, being a veteran operator since 1979. Since then, Mike has operated in many phases of the hobby. Recently, Mike has written some excellent articles for the BVRC newsletter, The Signal. Be sure and check-out these excellent chronicles in future issues of The Signal.
When he attended college at the Missouri Institute of Technology in Kansas City and after studying and preparing for the license exam, Mike went to the FCC Field Office and passed his test. Mike kept his zero callsign after he finished school and moved back to Arkansas, and still has it today. It is an original issuance callsign – no one else has held the call except Mike.
Mike got involved in ham radio after a school instructor offered extra credit for getting a ham radio license and also a first class radiotelephone license. He went for the challenge and passed them both. Although Mike first began wireless communication in CB radio, before he went away to school he had a few friends who were hams that also influenced him to take a look at amateur radio. He did, and the rest is history.

Some of Mike's favorite facets are FSTV, SSTV, SSB, FT8, AM and FM modes. His favorite bands include 160-meters, 10-meters, 15-meters, 20-meters, 6-meters, 2-meters,
1.25-meters and 70-cm.


As you will see in the following list, Mike is one of our Club's most experienced operators and has the background to prove it. Mike related some of his most memorable radio experiences:
"Building my first ham radio, the Heathkit HW8 QRP transceiver and making my first contacts on the air using CW and a dipole antenna.

Working KB5KQD Aeronautical Mobile with the Oklahoma Highway Patrol and Aeronautical mobile N7VOI both on 146.52 MHz.

Working a ham radio station on board a B-52 bomber on 146.52 MHz during my lunch hour at work.

Working a rare aeronautical mobile on 446.0 MHz.

Working SSTV stations on 14.230 MHz.

Working the packet radio BBS on the Mir Space Station RØMIR on 2 meters.

Working an astronaut onboard the International Space Station on 145.800 MHz.

Making a Pacsat Satellite Contact and exchanging photos.

Working RS10 and RS11 ham radio satellites crossband – 2 meter SSB uplink and 10 meter SSB downlink.

Working Edgar, a school teacher in South America, on a CB radio converted to 10 meters and a dipole.

I used to live in the country in the 80's and had a 50-ft Rohn Tower with an 88 Element Jaybeam on a rotator to work Fast Scan TV stations locally in Harrison, Joplin, Oklahoma City and Kansas City. I also had a Kenwood 220 MHz FM radio and a 220 Mhz Ringo Ranger up on my tower and a 160 Meter Sloper antenna.

Working Germany on 10 meter FM with only 10 Watts mobile.

Working stations on the St. Thomas Virgin Islands 10 meter FM repeater.

Working my first 6 meter FM stations on the KJ5BJ 146.865 MHz Prairie Grove Repeater 6 remote base.

Working the local 220 MHz guys back in the 90's when we used to have a 224.90 MHz and 224.98 MHz repeaters in Springdale.

Getting to talk to an old friend from my hometown in Illinois on his local 10 meter FM repeater from here in Arkansas.

Working my first ever 6 meter SSB stations during the June 2022 VHF Contest.

Getting on FT8 for the first time in 2022 and getting to work 6 meter FT8 stations (DX and domestic)."
Mike has various other hobbies in addition to radio which include roller skating, ice skating, cycling, walking, music, astronomy, watching meteor showers, scanner monitoring, and model railroading.
He uses Ubuntu Linux on his home computer instead of Windows.
Mike runs several pieces of equipment in his shack:
•Yaesu FTM-200DR for 2-meters and 70-cm
•Ranger DX-100 all-mode 6-mtr transceiver
Yaesu FT-450d for HF bands + 6-meters
•Bearcat BCT15X VHF low band scanner for monitoring Missouri Highway Patrol and SKIP
•Kenwood TM-461 70-cm transceiver
•Kenwood TR-751A 2-meter all mode transceiver
•AnyTone AT-588 1.25-meter FM transceiver
Mikes antenna system consists of:

•Attic Homebrew 1.25 CM Ground Plane which is fed by 25FT of LMR400 coax
•Par Electronics OA-144 OmniAngle 2-meter Horizontal Loop fed with 50 FT of LMR400 coax
•Comet GP-15 Tri-Band Base Antenna for 2 Meters/6 Meters/70 CM's fed with 75 FT. of LMR400 coax.
Mike's antenna systems comes into the shack using a Comet MX-2000 Tri-Plexer to split the signal distribution into 3 separate coaxes to feed his station equipment
For power, Mike uses an Astron RS-35M Power Supply which feeds the main 12V DC power input to a West Mountain RigRunner 4012 fused distribution bus for power pole connections to all his transceivers.
Mike thanks for your support of BVRC. It is a pleasure to have you in the BVRC family.