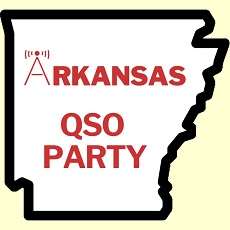 It's almost time for the Arkansas QSO Party! It's an easy 12-hour event on Saturday, May 8th that allows for a full-day experience or drop-ins at your leisure that won't take up your entire weekend.
It's getting more popular every year. In fact, for the past 10 years, the ARQP has had more participants than the year before.
Many hams outside of Arkansas will be looking for Arkansas stations to add to their Worked-All-States list, grid square list, counties list, etc. This might be your chance to be on the other end of a pileup, perhaps for the first time!
All the information you need can be found on the newly redesigned
www.arkqp.com
.
Logs are due by May 22nd. Instructions on submitting your log can be found on the QSO Party website.
Let's stay safe, have fun, and spread some good cheer via RF from The Natural State.
- The Noise Blankers Radio Group, sponsors of the Arkansas QSO Party