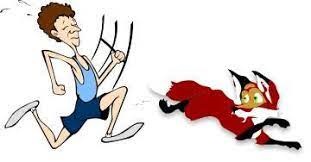 At the September meeting, Vinson Carter, WV5C proposed that the club invest in some fox hunting equipment, and the club approved by majority vote. Fox hunting is an activity wherein participants use radio direction finding techniques to locate one or more radio transmitters hidden within a designated search area. Vinson is also the BVRC club "Elmer 911" Committee Chairperson.
We have the new foxhunting equipment, and we need to try it out before the weather gets too cold. We had a 'Fox Hunting 101' session at AGFC J.B. and Johnelle Hunt Family Ozark Highlands Nature Center at 3400 N 40th St in Springdale on Friday, October 21 at 4:30pm. We learned allot and everyone had a really fun and enjoyable time. Tom W5XNA and I have already scheduled a second 'Fox Hunting 101' at Metfield Park in Bella Vista on Sunday afternoon, November 6, at 2 pm. Be sure and join-in on some super radio fun!
If you have one, please bring a 2m HT, an attenuator, and a directional antenna (Arrow of Tape Measure Yagi). The club now has two foxes and three attenuators, and we will have some extra HTs if needed and can always team up and share equipment.
Contact Vinson Carter WV5C for more info.